A white shirt is a closet item that you probably have in your closet – maybe even in several pieces. But think about it… how many times have you hesitated to wear one because you thought it would look too 'office' and formal? It's time to break with this stereotype. White shirt does not have to be associated with boredom. So how to create an effective outfit with this element of clothing?
Go for simplicity
If your goal is minimalistic aesthetics, white shirt combined with classic jeans (this season wider cuts – even bell-bottoms – are back in style, so if you like interesting cuts, you can combine them and put aside classic jeans for a while! You only need to add heeled shoes or wedges and the whole outfit will become more elegant. You will look great already in such a combination, but if you feel like adding something else, go ahead and tuck the shirt into jeans, and reach for a leather belt of an interesting color and a bag in a similar shade. It's still chic, elegant and minimalistic, but this time with a touch of crazy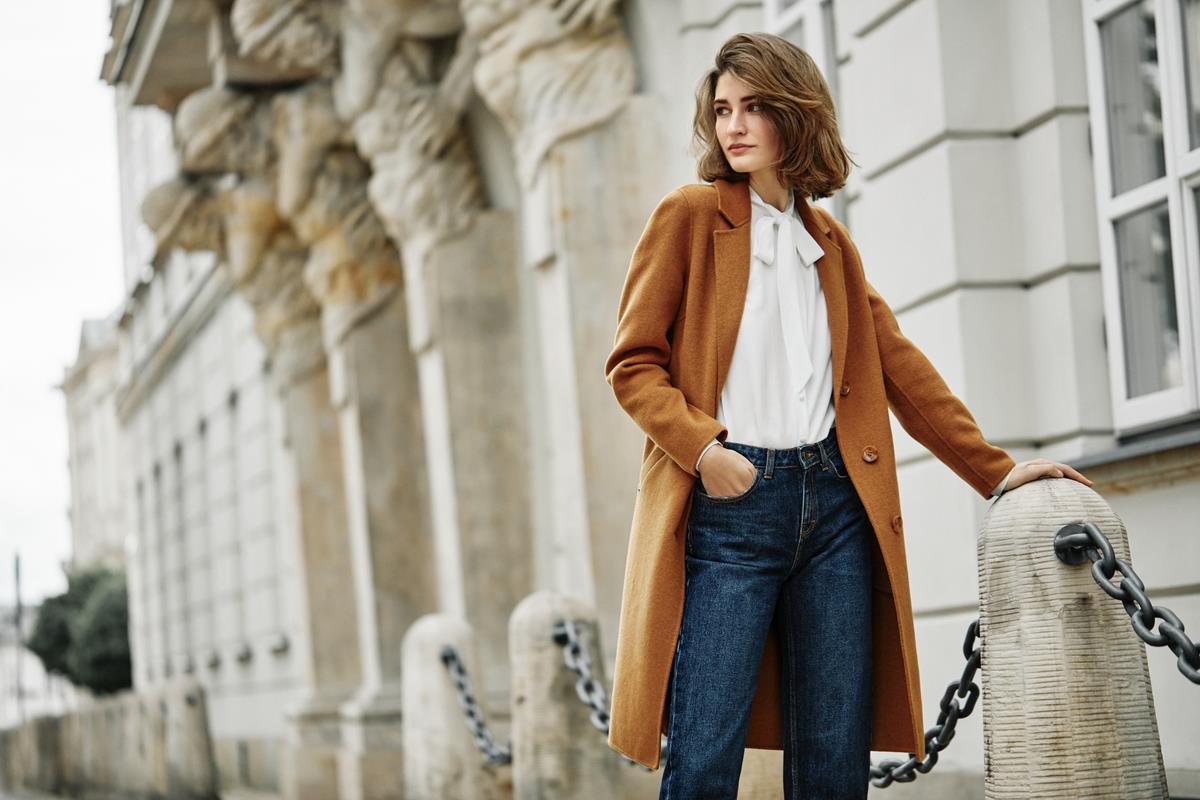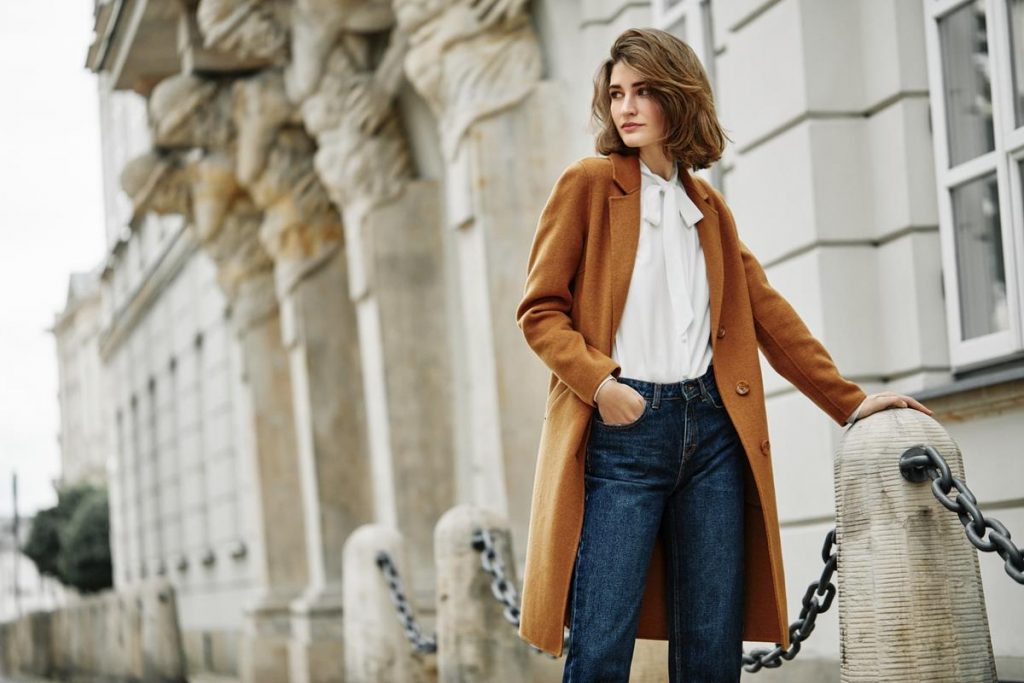 Say goodbye to jackets
They don't have to have the characteristics most people instinctively associate them with: stiff material and uncomfortable cut. There are plenty of interesting patterns and cuts available in stores now. If your white shirt is slim-fit, an oversize jacket will be a brilliant choice. If you want to stay with classic black – of course you can, it will be a very elegant look (you can add some freshness by choosing accessories in a strong color!). If you want to experiment a bit, why not opt for a checked jacket? Maybe vertical stripes will suit you perfectly? Or maybe you choose a solid pattern without any textures, but in a bold, unusual color?
Coats and trenches are a great option
A white shirt looks great paired with a coat or trench. It is a perfect solution for the autumn and winter season. Shades of brown and beige are particularly popular lately – why not give it a try?
Summer may also be the perfect time of year..
…for styling with a white shirt. Although it is more often paired with elegant pants, coats and jackets, it is also worth trying another combination. Denim shorts with oversized shirt partly tucked inside and high sneakers? Absolutely. You will keep the style and minimalistic aesthetic, but at the same time it will be a very comfortable everyday style, which is also perfect for a holiday evening meeting with friends!
You can also try different variations of tying the shirt instead of tucking it into shorts
An unusual combination – black strapless dress
A more daring option, but still classy and chic – if you wear a black dress with thin straps (preferably flared and not waisted) over a white shirt, you're sure to turn heads!
This goes well with mini, midi or maxi dresses. More and more people are opting for this solution – and more and more people are staying with it for a very long time!
Leather pants or leather skirt
Not everyone is a fan of leather clothing – and if they are, they tend to associate it with an outer garment – a ramen jacket, or possibly a coat. However, you may want to try something out of the ordinary – leather trousers (in many colors!) and leather skirts are becoming more and more popular. Pencil skirts, reaching beyond the knee, look especially elegant in this case. Paired with a white shirt tucked in and high-heeled shoes (or boots), you're sure to look chic and elegant.

It is said that in many aspects, the only limit is your imagination – when it comes to choosing outfits with such a classic, universal element of clothing as a white shirt, don't be afraid to try, combine and look for something that will suit your style and taste!