Summer allows us a little more freedom when it comes to choosing our outfits. More and more often we put on dresses with cleavage and cut-out tops. However, the problem arises when underwear is visible under thin summer clothes. A bra that meets our requirements and allows us to fully enjoy the holiday looks turns out to be indispensable.
Dress with open back
The choice of bras for the so-called special tasks is exceptionally wide. In the case of dresses with open back you should bet on a model without visible clasp at the back. A self-supporting bra, which can be attached directly to the breasts, is also a great choice; it has no straps or fastening at the back. The breasts are held in place by cups that contain a special adhesive. Some models of self-supporting bras have a very useful clasp at the front, which allows you to position the breasts so that they are closer together. Often this model is also equipped with a special binding, thanks to which we can shape the breasts ourselves, so that they look like in a bra with underwire. Then the breasts are nicely lifted, and the lack of rear hook-and-eye fastening makes the bra easy to wear, even with dresses with cut-out backs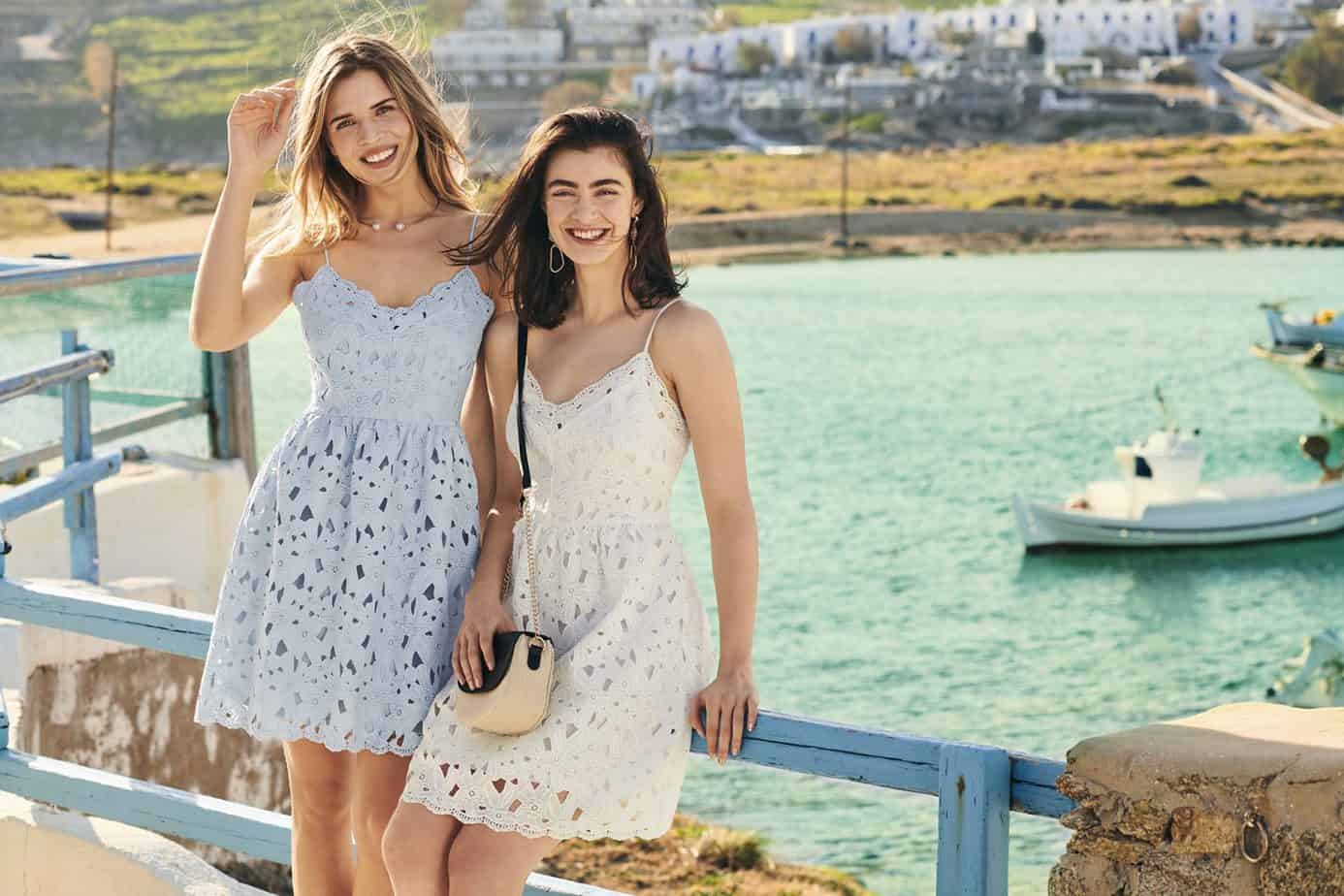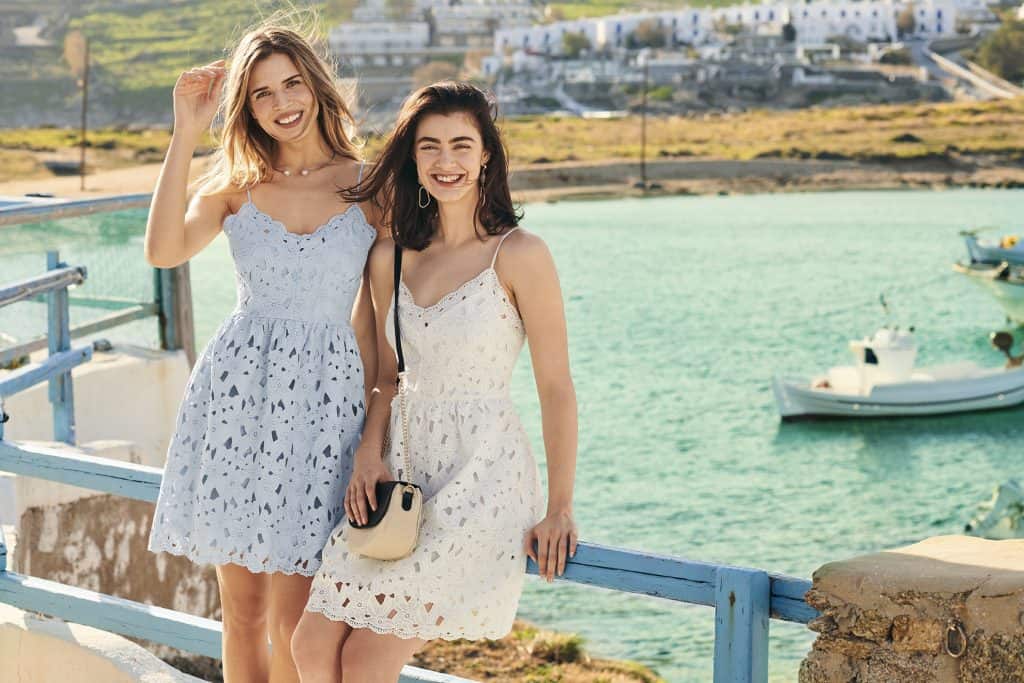 Asymmetrical dress
Asymmetrical dresses require from us a completely different kind of bra. If we like summer dresses, in which only one shoulder is covered, we can easily choose a bra with adjustable straps. One of them may be put to the other side, so that when putting on an asymmetrical dress it is not visible on the exposed side. In this case both shoulder straps are placed on one shoulder. Thanks to the regulation of their length we can feel really comfortable. Also our breasts are properly lifted in such a bra because it has underwire and well shaped cups.
Dress with cleavage
Dresses with cut-out necklines require from us a bra, which will also have a cut-out front. This type of bra has additional underwire and reinforcements on the sides so that the breasts fit nicely in the cups and have a point of support. The cut-out at the front of the bra makes it completely invisible, even under a very low-cut dress. Additionally, the bust is lifted thanks to slightly wider shoulder straps.
Quite a problem for us is a summer dress with a cut-out back and a large neckline. In this situation we may decide on a bra, which has additional straps at the clasp. They are located under the cups and thanks to them we can adjust the height of the clasp so that it is not visible from the back of the dress. The cups are additionally padded and strongly cut out, which makes them invisible in the case of a large neckline. Such adjustment allows for very easy adjustment of the bra according to the size of the neckline or the depth of the back cut.
Dress with halter neckline
Dresses with halter neckline, i.e. with fastening at the neck, are quite difficult when it comes to bra selection. You can choose two types of bras in which the straps will not be visible. A model in which the straps wrap around the neck is ideal. There are also bras that can be worn with summer dresses, in which the straps are cut more strongly in the back. In this case, the straps are moved so that they are positioned between the shoulder blades. Another solution is to choose built-in strapless bras with reinforced cups. Bardot with additional padding will be perfect for this type of outfit. Such a setting of straps or their complete lack makes it unnecessary to wear unattractive silicone straps, which may burn the skin and are extremely uncomfortable. Thanks to reinforced underwires in this type of bras, we do not have to support the cups with straps.